Plant Guide
Asparagus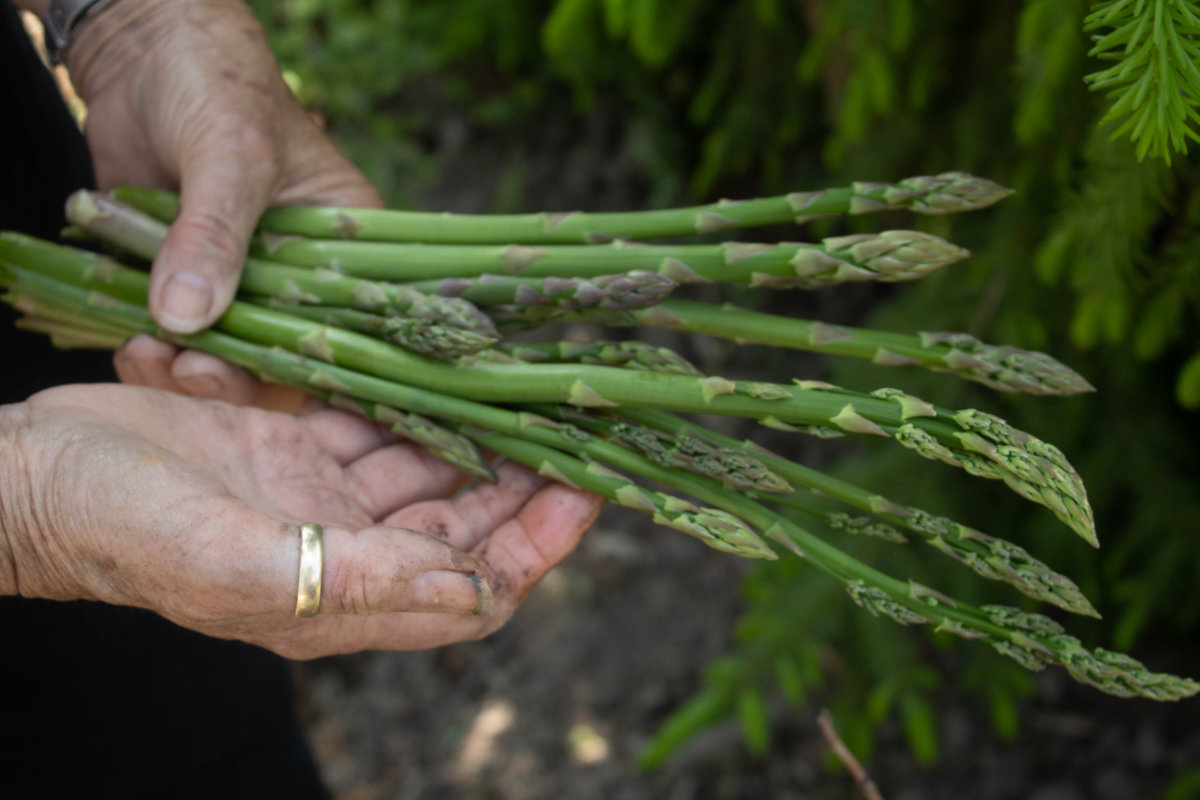 It can take up to two years to be productive, but once established, an asparagus plant will produce for 20 years or more. All you need to do is to prep the soil well, give it basic care and this will ensure it will produce delicious and crunchy spears. Asparagus can be grown from seed, but it is typically grown bare rooted crowns (bunch of fleshy roots) in winter.
After the stems die back in early winter, cut them off at ground level and compost them. Remove weeds, apply compost and mulch, and your yearly maintenance is done.
Tips
Seedlings should be two years old before planting out in their permanent position.
Asparagus has male and female plants – males grow bigger and produce better spears so female plants, which grow red berries, should be discarded.
Your first proper harvest will be the second growing season. Small spears will appear in the first year, prune them so the plant doesn't waste energy.
Full Sun or Part Shade
Medium watering
Transplant seedlings after 10-12 weeks
Space 40cm (12 in) apart
Pick After (from crowns) 16-24 weeks
Asparagus Planting Guide
Northern Hemisphere
| Climate | J | F | M | A | M | J | J | A | S | O | N | D |
| --- | --- | --- | --- | --- | --- | --- | --- | --- | --- | --- | --- | --- |
| Warm | ● | | | | | | | | | | ● | ● |
| Temperate | ● | | | | | | | | | | | ● |
| Cool | ● | | | | | | | | | | | ● |
Southern Hemisphere
| Climate | J | F | M | A | M | J | J | A | S | O | N | D |
| --- | --- | --- | --- | --- | --- | --- | --- | --- | --- | --- | --- | --- |
| Warm | | | | | ● | ● | ● | | | | | |
| Temperate | | | | | | ● | ● | | | | | |
| Cool | | | | | | ● | ● | | | | | |
Companion Plants
Todo
Pest Control
Todo