Plant Guide
Beans (Climbing)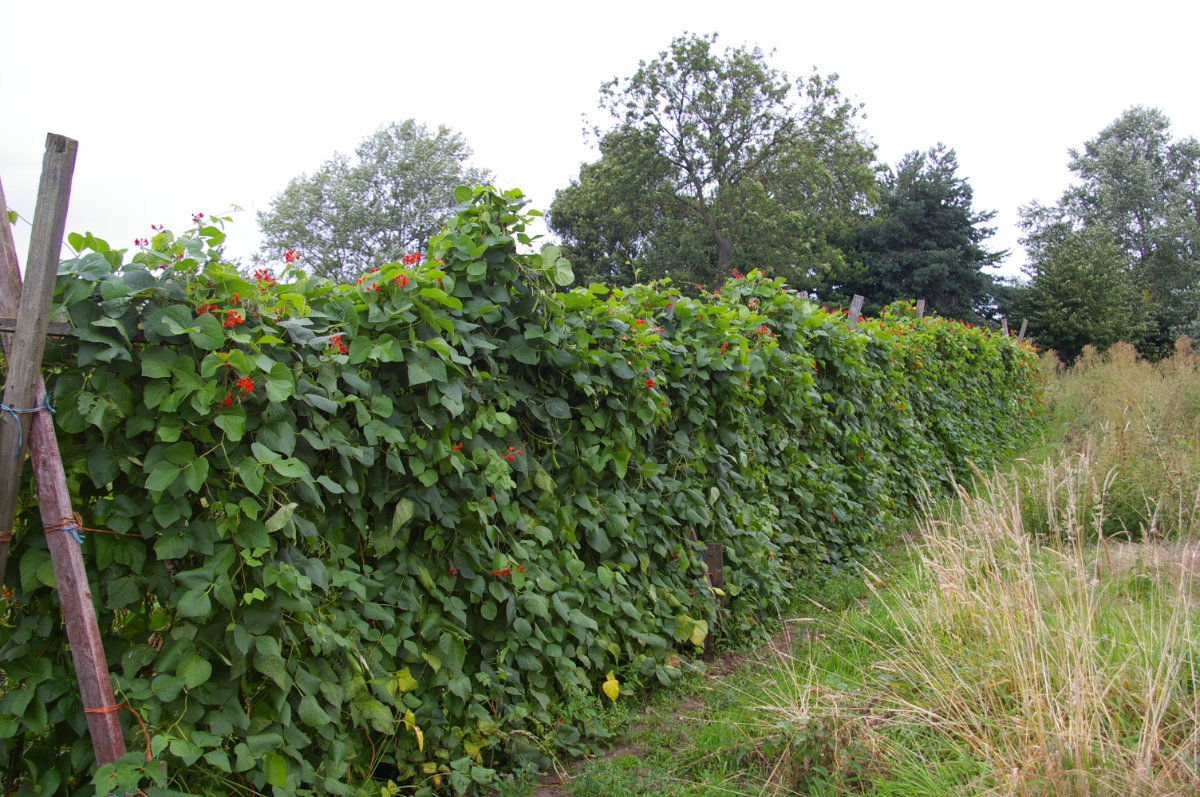 Climbing Beans need room to spread, so will need to be planted out in the garden.
Quick to grow and prolific producers, making them mostly hassle-free. Sow seeds directly into soil. For colder climates, early sowings should be protected by frost cloth or raised under cover. They can be grown in both pots and garden beds, so are perfect for all garden sizes.
Climbing Beans produce all throughout the season, while Dwarf Beans produce their entire crop at once
Tips
Harvest before the pods become tough. You may often get a second crop.
Dig in or compost the roots when finished to return nitrogen to the soil.
Install a sturdy support system – stakes fashioned into an A-frame with wire mesh for the vines to climb.
Full Sun
Medium / Heavy watering
Seedlings emerge after 10-14 days
Space 20cm (6 in) apart
Pick After 8-10 weeks
Beans (Climbing) Planting Guide
Northern Hemisphere
| Climate | J | F | M | A | M | J | J | A | S | O | N | D |
| --- | --- | --- | --- | --- | --- | --- | --- | --- | --- | --- | --- | --- |
| Warm | ● | ● | ● | ● | | | | ● | ● | ● | ● | ● |
| Temperate | | | ● | ● | ● | ● | ● | ● | | | | |
| Cool | | | | ● | ● | ● | | | | | | |
Southern Hemisphere
| Climate | J | F | M | A | M | J | J | A | S | O | N | D |
| --- | --- | --- | --- | --- | --- | --- | --- | --- | --- | --- | --- | --- |
| Warm | | ● | ● | ● | ● | ● | ● | ● | ● | ● | | |
| Temperate | ● | ● | | | | | | | ● | ● | ● | ● |
| Cool | | | | | | | | | | ● | ● | ● |
Companion Plants
Todo
Pest Control
Todo