Plant Guide
Broccoli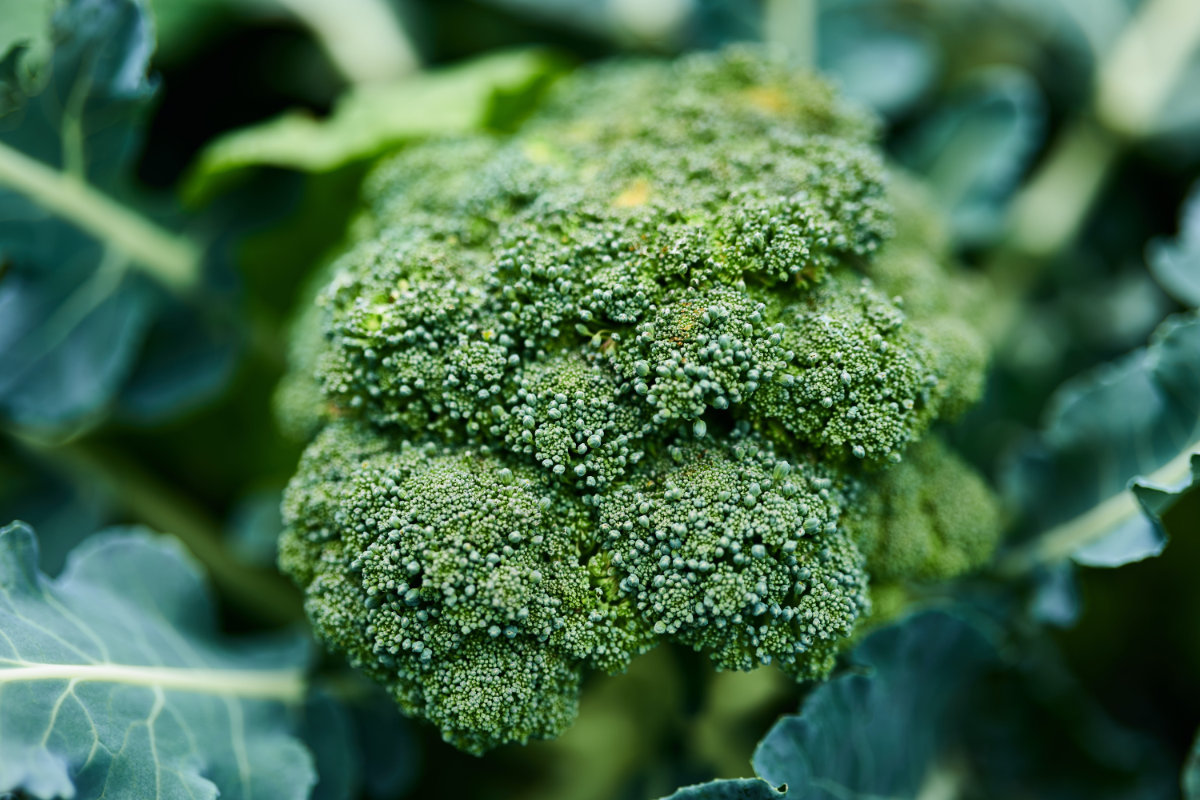 Broccoli is a nutritious and delicious vegetable that is easy to grow in most climates. Broccoli needs full sun and well-drained soil that is rich in organic matter. By following this simple guide, you can grow your own delicious and nutritious broccoli at home. Happy gardening!
Prepare the soil
Dig the soil to a depth of at least 12 inches and add compost or aged manure to improve soil fertility. Broccoli prefers soil pH between 6.0-7.0, so test your soil and adjust the pH if necessary.
Planting
Broccoli can be grown from seeds or seedlings. If you are planting seeds, sow them 1/4 to 1/2 inch deep and about 18 inches apart. Water the soil well after planting. Keep the soil evenly moist throughout the growing season. Choose a spot in your garden that gets at least 6-8 hours of sunlight per day.
Feeding
Broccoli is a heavy feeder, so fertilize the plants with a balanced fertilizer every 4-6 weeks. Water deeply and frequently during hot, dry weather to prevent the plants from bolting.
Harvest
Broccoli heads should be harvested when they are firm and tight, and before the flowers open. Cut the head off with a sharp knife, leaving about 6 inches of stem. After the main head is harvested, smaller side shoots will continue to grow and produce additional broccoli.
Pests & diseases
Broccoli is susceptible to a few common pests and diseases, including aphids, cabbage worms, and clubroot. To prevent these problems, keep the area around the plants clean and remove any debris that could harbor pests or diseases. You can also try row covers to protect the plants from insects, or spray with organic insecticides if necessary.
Full Sun
Medium watering
Seedlings emerge after 10-14 days
Space 10cm (3 in) apart
Pick After 10-12 weeks
Broccoli Planting Guide
Northern Hemisphere
| Climate | J | F | M | A | M | J | J | A | S | O | N | D |
| --- | --- | --- | --- | --- | --- | --- | --- | --- | --- | --- | --- | --- |
| Warm | ● | ● | ● | | | | | ● | ● | ● | ● | ● |
| Temperate | ● | ● | ● | ● | ● | ● | ● | ● | ● | | | ● |
| Cool | | | ● | ● | ● | ● | ● | ● | | | | |
Southern Hemisphere
| Climate | J | F | M | A | M | J | J | A | S | O | N | D |
| --- | --- | --- | --- | --- | --- | --- | --- | --- | --- | --- | --- | --- |
| Warm | | ● | ● | ● | ● | ● | ● | ● | ● | | | |
| Temperate | ● | ● | ● | | | ● | ● | ● | ● | ● | ● | ● |
| Cool | ● | ● | | | | | | | ● | ● | ● | ● |
Companion Plants
Todo
Pest Control
Todo