Plant Guide
Cabbage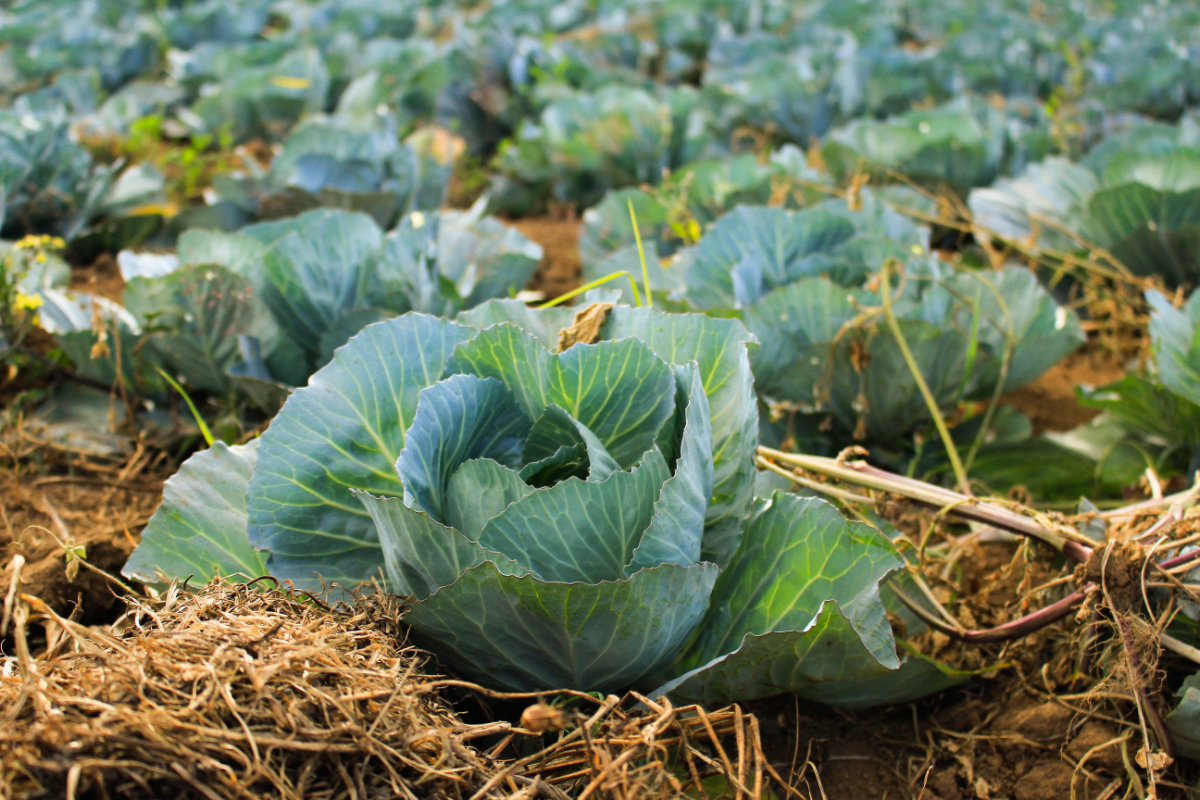 Considered both a leafy vegetable and an edible root, its leaves are used in salads and soups and its roots are cooked into stews and mashed potatoes. They can be juiced and pickled, and they're delicious when fermented into kimchi. And best of all, they grow quickly and look great in your garden.
Tips
Cabbages need watering around twice a week. Be careful not to over water as the heads may split.
A layer of organic mulch, such as pea straw or sugar cane mulch will help retain moisture in the soil.
Full Sun
Medium watering
Seedlings emerge after 6-10 days
Space 50cm (15 in) apart
Pick After 8-16 weeks
Cabbage Planting Guide
Northern Hemisphere
| Climate | J | F | M | A | M | J | J | A | S | O | N | D |
| --- | --- | --- | --- | --- | --- | --- | --- | --- | --- | --- | --- | --- |
| Warm | ● | ● | ● | ● | ● | | | ● | ● | ● | ● | ● |
| Temperate | ● | ● | ● | ● | ● | ● | ● | ● | ● | ● | | ● |
| Cool | | ● | ● | ● | ● | ● | ● | ● | ● | | | |
Southern Hemisphere
| Climate | J | F | M | A | M | J | J | A | S | O | N | D |
| --- | --- | --- | --- | --- | --- | --- | --- | --- | --- | --- | --- | --- |
| Warm | | ● | ● | ● | ● | ● | ● | ● | ● | ● | ● | |
| Temperate | ● | ● | ● | ● | | ● | ● | ● | ● | ● | ● | ● |
| Cool | ● | ● | ● | | | | | ● | ● | ● | ● | ● |
Companion Plants
Todo
Pest Control
Todo